Looking for a refreshing drink to help you cool down this summer? Then I've got some gintastic news for you! These three quick and easy recipes will help you create some delicious cocktails starring my friend Gin! After all, there are so many things you can do with a great bottle of gin, you just know it's going to be a fun cocktail hour. Here are three of my favourite gin-based drinks. Cheers!
Gin Fizz
Gin Fizz is the perfect drink to satisfy a sweet tooth.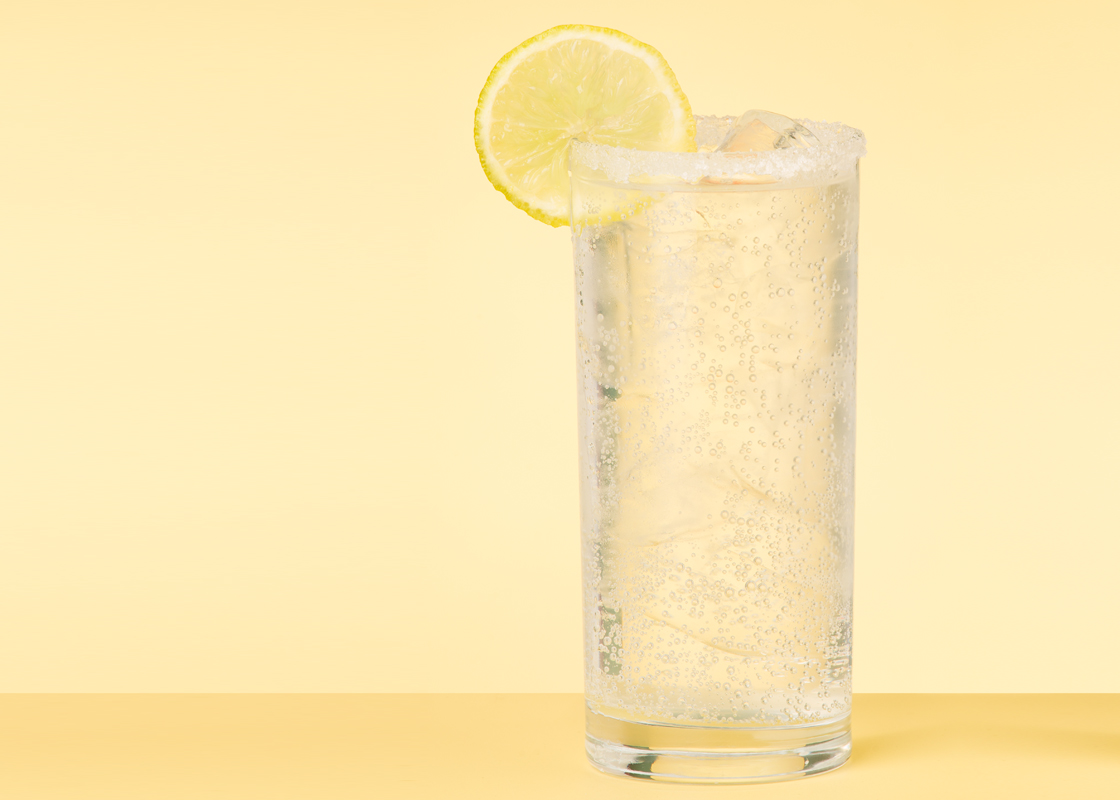 Shopping list:
1 Lemon
Sugar
50 ml Gin
1 tsp Cane sugar syrup
Ice cubes
Sprite or 7-up

Let's go!
Moisten the rim of the glass with a wedge of lemon and gently tap the rim of the glass into some sugar until the outer edge is covered Place the gin, lemon juice, ice cubes and cane sugar syrup in a blender or cocktail shaker. Pour one half of the mix into a glass. Top with some Sprite or 7-up. Sit back and enjoy!


Gin tonic with blueberries, mint & lemon
A refreshing and fruity drink that can help you get your daily dose of vitamins. That is what I call a win-win situation!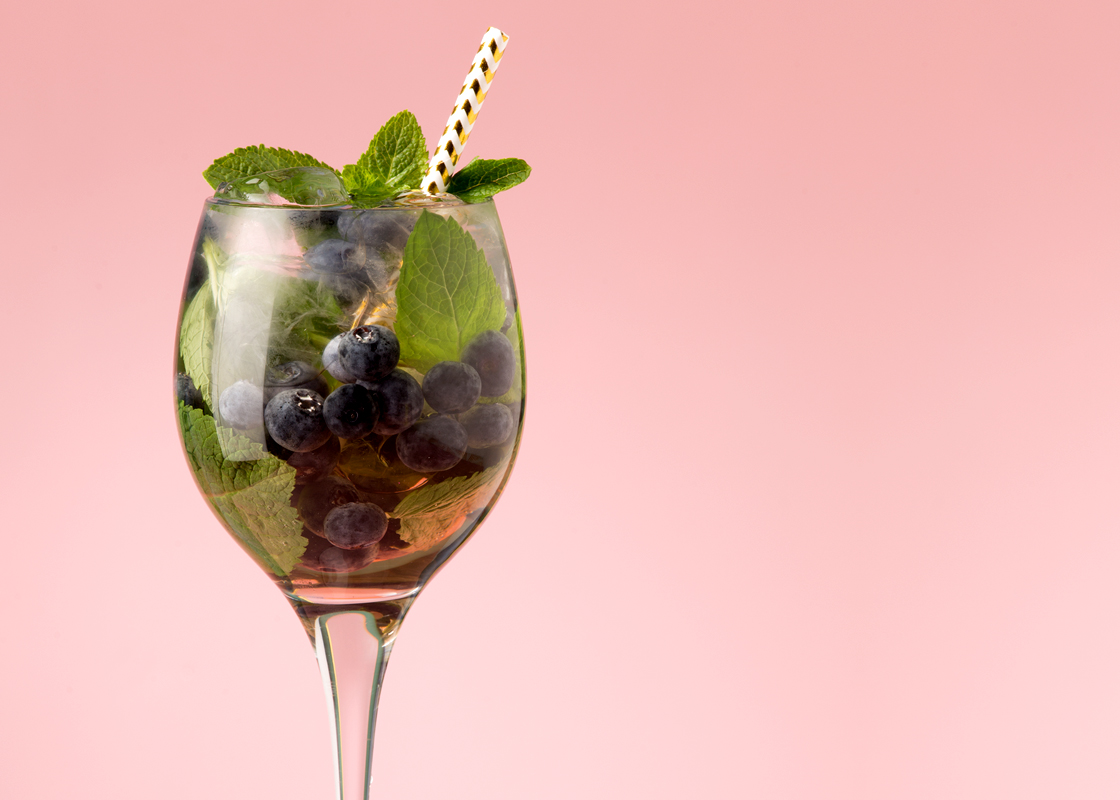 This is what you need:
70 ml tonic water
30 ml Gin
A punnet of blueberries
1 lemon
Mint leaves
30 ml Simple syrup
Ice cubes

Get started
Combine half the blueberries, 5 mint leaves, the juice from ½ of lemon and a teaspoon of simple syrup in a glass and muddle until combined and berries are fully crushed. Top with gin, tonic water and ice cubes and enjoy! Good things don't need to be complicated ;-).


Gin with watermelon
Looking for a refreshing, healthier summer drink that still makes a gin-credible cocktail? Then this healthy-ish cocktail is the one for you! ;-)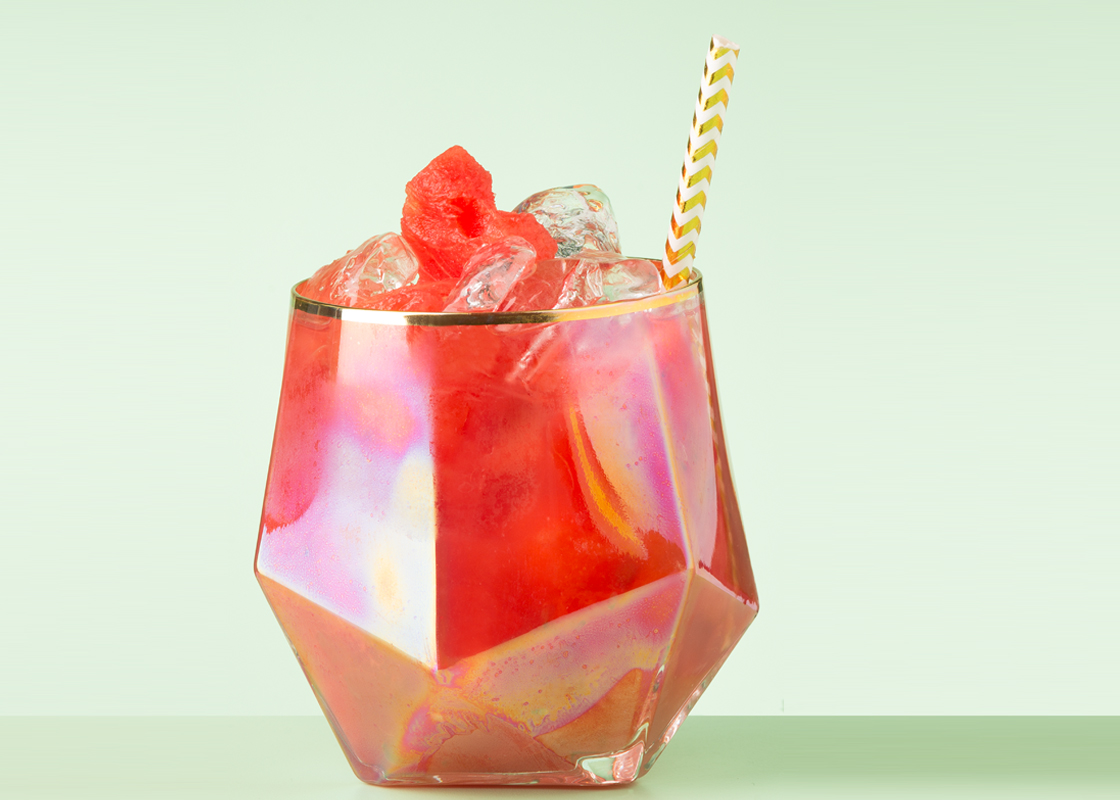 Ingredients:
240 ml Gin
2 Limes
Watermelon

This is how it's done
Remove the seeds from the watermelon and cut the flesh into chunks. Dice some of the melon into pieces the size of an ice cube and freeze. Mash the remaining watermelon with a fork or use a blender for the best result. Add the juice of one lime to the watermelon juice. Put in the fridge and leave to cool for 30 minutes.
Tick:tock: and be careful a watched drink never cools ? Mix the gin with the watermelon and lime juice. Add ice cubes and some of the frozen watermelon and garnish with a slice of lime. You will love it!