TopVintage Customer service


Our response to COVID-19
In light of the current situation, we would like to inform you of the specific measures we are taking. There are things that we can all do to help and precautions we can take to help keep ourselves and others safe.

What does that mean for TopVintage?   
Our warehouse stars are hard at work to process all the parcels, so you can welcome your TopVintage parcel as soon as possible. They strictly adhere to the (enhanced) hygiene measures and the 1.5 metres distance rule.
Of course, the health and safety of delivery staff is of paramount importance. Please follow the specific regulations in place in your country at all times. You can visit the website of your local postal delivery service for more information regarding the special measures in place.

Our office staff is working from home as much as possible but our availability by telephone is back to normal. Of course, you can also contact us by sending an e-mail to service@topvintage.net, by sending a message via the live chat on our website or via WhatsApp (tel. 0031 (0) 45 7507208). Our Customer Care Sweethearts are happy to help.

Our TopVintage Store is open again for private shopping only! Click here for more information and to make an appointment.  
Are you expecting a pink parcel full of bliss? Please keep an eye on the tracking link to monitor the progress of your parcel. Usually you will receive the e-mail with the tracking link at night.

You can continue shopping with us in the way you have become accustomed to. We hope for your understanding in regard to any possible delays that might occur. This way we can hopefully still create some little moments of joy.

Take care of yourself and each other. 


Angelique & Team TopVintage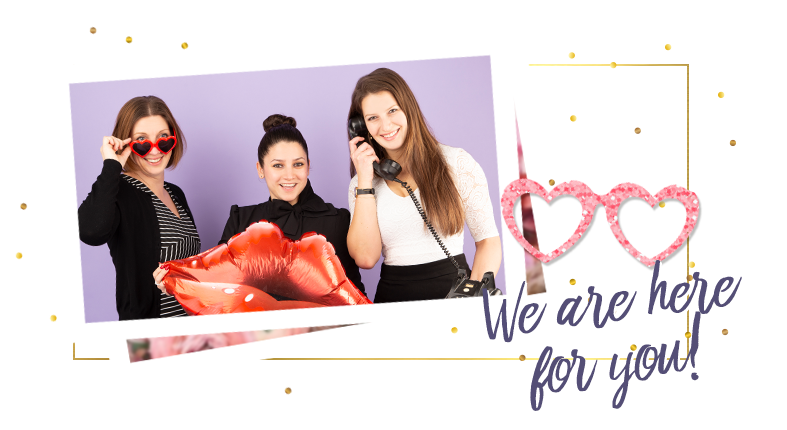 From size guides for each item with detailed product information and pictures of models showing the items down to styling tips, we will do our best to help you find your dream items!
100% customer satisfaction is our highest priority. We strive to deliver Top products with a Top service and to offer you a wonderful shopping experience every time. That's why we are very proud of our titles of 'Best Web Shop Ladies Fashion 2011, 2012, 2013, 2015 and 2016' and 'Best Shopping Website of the Netherlands 2015, 2016, 2017 and 2018'!  

Our customer care sweethearts are here for you!
In the menu on your left you will find lots of information regarding our service and our website. Can't find the answer to your question? Please send us an e-mail or give us a call. Our customer care sweethearts are always happy to help and will respond to e-mails within 24 hours (with the exception of weekends and Dutch national holidays).

Room for improvement?
We are continually working on improving our website. If you have any suggestions for us, please tell us! <3 Of course, we also want to know if something isn't to your satisfaction. We will try our hardest to offer you the best possible solution. We also appreciate any feedback that helps us improve our service and website. Anything for the perfect shopping experience!
Best regards,
Angelique & Team TopVintage 
(Feeling curious? Meet the people behind TopVintage by visting our team page)!