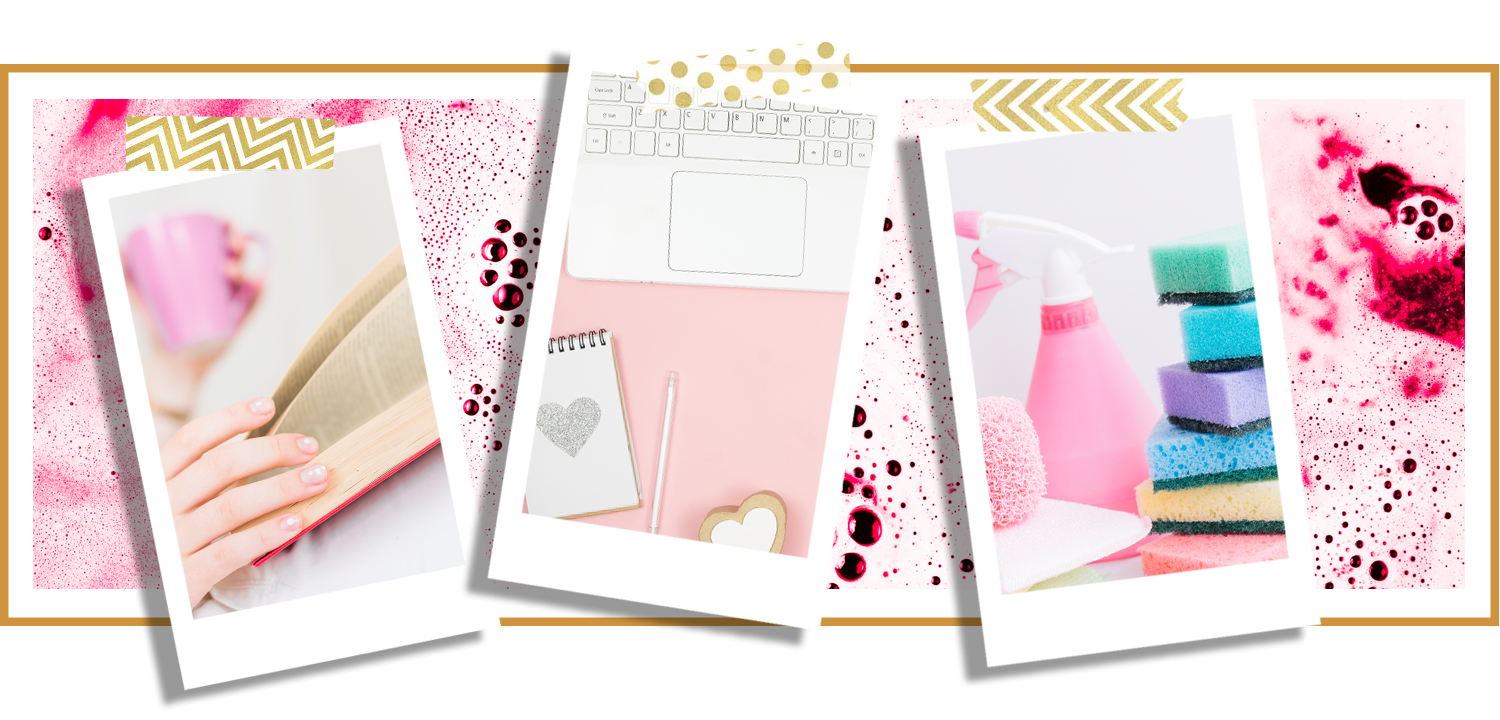 15 ideas to try while you're stuck at home
These are uncertain times and we are advised to stay indoors as much as possible. For those who are bored or have run out of things to do,
We have compiled a list of 15 ideas that should you keep busy for a little while. Take care of yourself and each other!

Facial mask, scrub, oh my! Turn your bathroom into your own private spa and give your skin the star treatment. It's time for some serious pampering.
Go all out with a fabulous party for one: wear your prettiest retro dress, pour yourself a glass of wine and turn up the music!
Get your cook or bake on; why not bake that complicated cake you always wanted to try or experiment with a new recipe.
Re-creating your favourite vintage hairstyle or make-up look at home is easier than you think. Just check out some of the many tutorials available online. Maybe even try your hand at a French Twist?
Start a big spring clean. No more excuses.
From cleaning out your wardrobe to wiping down your kitchen cupboards. This is your chance to clean every room in your home from top to bottom. Let's do this, girl!
Dye your hair a new colour. And if it doesn't turn out as great as you hoped, there will be no one around to notice.

Read a good book or some scientific research. Reading makes your smarter and a good book will keep you entertained for hours. Another day will be over before you know it.
Online shopping can be done from the comfort of your own home and is the safest way of shopping right now. Create a little moment of joy for yourself, for example with a new dress or a pair of shoes. Have you already take the opportunity to admire our new spring collection? 
Stay fit by doing some indoor workouts, like ab exercises, yoga, etc. A growing number of gyms offer online workouts that you can do at home. No more excuses!
Indulge in some nostalgia! Can you think of anything that is more fun than looking at old photos? Share these hilarious old photos in a group chat with your friends. It's a great way to have some fun and to stay in touch.
Rearrange your living room or dining area. You can create a totally new look by simply moving around some furniture.
Clear out your wardrobe and create some space for your new spring wardrobe. If you have any retro dresses, shoes or other items that you no longer wear yourself, you can share them in our Retro Lovers Facebook group. Maybe someone else would love to have some of your things! 
Keep in touch with your friends and organise a Skype party. Set a time and have a little girl talk while indulging in a glass of wine and some snacks. Enjoy!

Learn a new language. It's a great use of your time and knowing a little Spanish or French will come in handy if you plan on travelling when this is all behind us. Right?
Learn how to meditate by using apps like Calm or Headspace and relax! This can be really beneficial, especially during stressful times.