Our return policy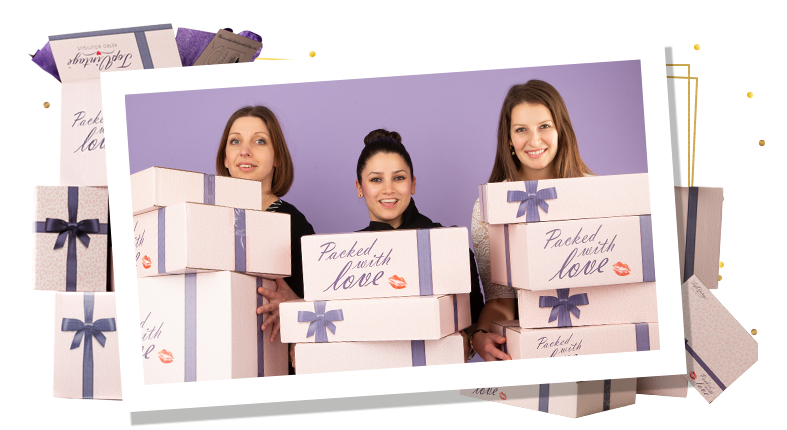 Of course, we hope that you are completely satisfied with your purchase. If you do wish to return items, we will be happy to help you do so, gorgeous! At TopVintage this means:

♥ Not satisfied? Get a refund!
♥ Almost all items are returnable (including sale/discounted items).
♥ Returns can be made within 30 days of receiving your order.
♥ Refunds are issued within 5 business days of receiving your return.

Click on one of the topics below for more information about a specific topic of our return policy.

Overview how to return
We are sorry to hear that you are not completely satisfied with your purchase. You don't need to notify us via e-mail if you wish to return any items from your order. Please follow the steps listed on the return form that was included in the parcel and make your return via your local Post Office or parcel drop off point. If you live nearby, you are also welcome to return the parcel to our TopVintage Store located at Wiebachstraat 9 in Kerkrade, the Netherlands.
Please don't forget to include your return form, which has all of your information. The refund will be issued as soon as we have received and processed your return parcel.


Do you prefer a different size, colour or style? Please place a new order for the desired size (colour or style), so the new item can be delivered to you as soon as possible!   

Important additional information:
As a customer it's your responsibility to pay for the costs of the return shipment. In case of a high value parcel, it might be advisable to use signed for/insured delivery services. We cannot be held responsible for any lost parcels.

If you return your order from a country outside the EU we can't take responsibility for the payment of any import duties. Therefore we kindly ask you to write pre-importation on the return form, on the invoice and on the box itself. Please put the return form and invoice inside the plastic sleeve and make sure it's attached to the parcel. This helps, but unfortunately it's not a guarantee. If we need to pay import duties to take delivery of your return, we will deduct these costs from your refund. 
Return conditions
Return conditions
Items are only eligible for a return if the following conditions are met: 
Returned within 30 days after receipt;
Should have their original tags on and, if applicable, should be returned in their original, undamaged packaging;
Not showing any signs of being worn or being washed;
The hygiene strip must be kept in place (this applies to lingerie and swimwear);
Shoes must be returned without signs of wear and in the original shoe box;  make sure the shoe box is not used directly as the postal box and that it has no tape, stickers or writing on it;
The parcel is sufficiently stamped.

These items are excluded from our return policy:
Shapewear panties, tights, earrings, insoles/non-skid soles, books and lipsticks that have been worn and removed from their original packaging.

Of course, you can try on clothes and shoes indoors (but obviously you can't wear them). Please wear underwear or shapewear when trying on an item of lingerie or swimwear that doesn't come with a hygiene strip. Our items should not be kept in an environment where they are exposed to (cigarette) smoke and cooking/food smells or in close proximity to your beloved cat or other pets. Items that don't smell fresh or aren't in a neat condition anymore, can no longer be made available to other vintage lovin' ladies!

Our entire legal terms and conditions can be found here.
Return addresses
Please return your package to:
Within the Netherlands
TopVintage 
Postbus 6003
6401SB Heerlen
The Netherlands
Within Germany
TopVintage / Bayer Kurier 
Strangenhäuschen 26
52070 Aachen
Deutschland
Within Belgium
TopVintage (bpost)*
Rue Abot 8
4890 Thimister - Clermont
*Please return your parcel by bpost, other postal services don't recognise this address!

Within France
TopVintage / H.M. Verploegen France SAS
Parc d'activité de Chesnes la Noirée
14, Impasse de Malacombe
38291 Saint Quentin Fallavier Cedex
France

Within all other countries
TopVintage 
Wiebachstraat 9
6466 NG Kerkrade
The Netherlands
Received a false or faulty article?
Did you accidentally receive a false or faulty article? Please accept our apologies!  To solve this problem in the best possible way, we ask you to report this to us immediately by sending an e-mail to service@topvintage.net or by giving us a call: 0031(0)45 - 750 720 8 (on business days from 9:00 am - 5:00 pm CET).
Return processing
Your return will be processed as soon as possible and at the latest within 5 business days of receiving the item(s) back to our returns department. After we processed your return, we will send you a confirmation e-mail. 

While processing your return we will issue a direct refund of the returned item(s) to your original form of payment. This means that if for example you paid by credit card, the money will be refunded back to your credit card account.

For your information, we show prices in several currencies on our website. However, as we are based in the Netherlands, we will charge you in Euros and returns will be refunded in Euros as well. The actual amount in your currency may vary according to the daily currency exchange rate used by your bank.

You haven't received confirmation?
If after 7 business days you haven't received any confirmation from us, we advise you to contact the postal service that you used to send the parcel so they can track the parcel for you.

Unfortunately, we do not have the relevant information regarding your return parcel and are therefore unable to assist in this matter. Please inform us of any unfortunate delays so that we might be able to extend your return period! 
Wat zijn de kosten voor het retourneren van mij pakketje?
Waarom moet ik nog 6,90 betalen aan Klarna?