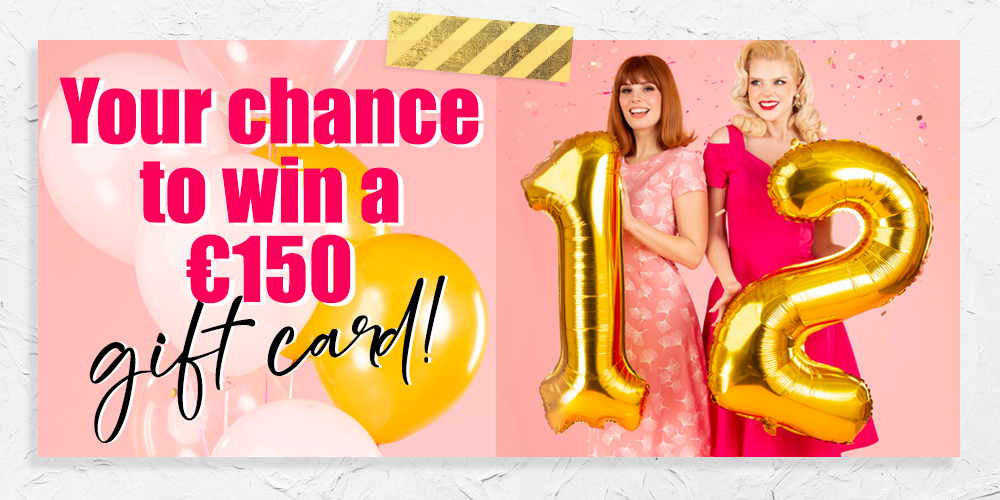 How will you congratulate us?


Hip hip hooray… TopVintage is celebrating her 12th anniversary!
Even though we are all facing unusual circumstances at the moment, we do have some fun promotions and giveaways coming your way.


That's why you can now win a €150 gift card!

What do you need to do?


Think of an original way to congratulate us and be in with a chance to win a €150 gift card! We are also giving away two €50 gift cards. Woohoo!
This is your chance to show off your arts and craft, singing or baking skills. Let your creative juices flow, gorgeous!

Then send an e-mail with your creation or performance (video or picture) to giveaway@topvintage.com. The contest closes on Monday, April 12th 2020.



The winners will be announced via Facebook, Instagram Stories and this page on Wednesday, April 15th 2020.