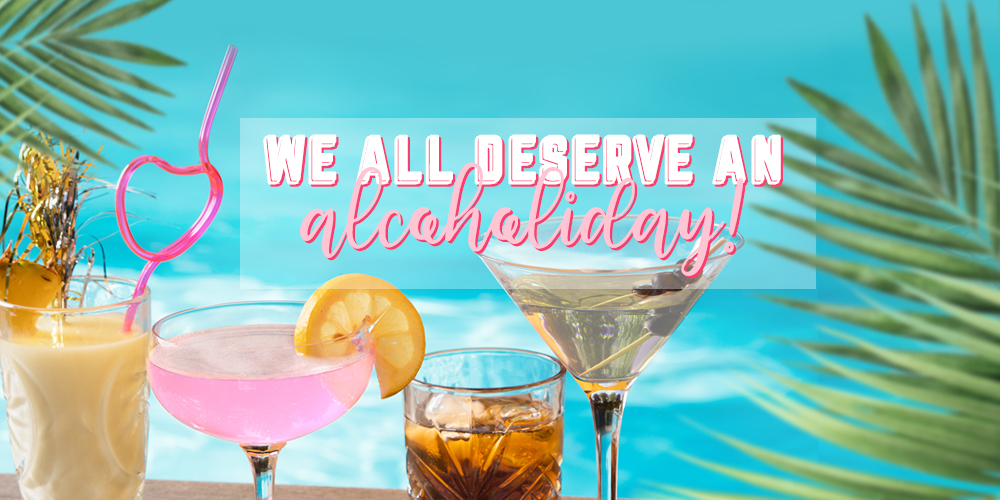 Retro cocktails 
Did someone say cocktails? Yes, please! Create that ultimate vintage summer feeling with these delicious cocktails from the fifties, sixties and seventies. Which decade is your favourite? Best try them all and find out! Cheers, gorgeous!


Cocktails from the 50s

Piña Colada
Once upon a time (1954 to be exact
) there was a bartender working his magic at Caribe Hilton in the Puerto Rican capital of San Juan. He came up with the brilliant idea of mixing rum, coconut milk and pineapple juice… and the Piña Colada was born! It remains a delicious concoction and is the perfect drink to enjoy on a summer's day.

What do you need?
White rum
Coconut milk
Condensed milk
Pineapple juice
Slices of fresh pineapple
Crushed ice
Cocktail glass

Mix it up!
Put 30ml rum, 30ml coconut milk, 1 spoon of condensed milk and 30ml pineapple juice in a blender and mix. Then add some crushed ice and mix for another 15 seconds, Serve in a cocktail glass and garnish with a slice of fresh pineapple.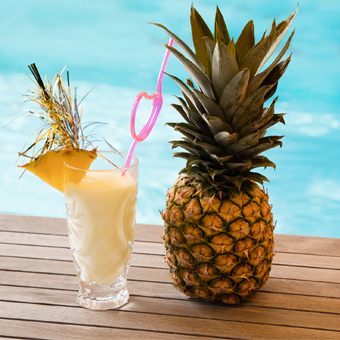 Margarita
Everyone loves a Margarita! This popular drink from the fifties is perfect for people who don't like sweet cocktails. 
What do you need?
Tequila
Triple sec
Juice of 4-5 limes
Extra lime for garnish
Ice cubes
Salt
Cocktail glass

It's Margarita time!
Place 50ml tequila, 100ml triple sec, the juice of appr. 4 limes and the ice cubes in a cocktail shaker or pitcher. For the perfect margarita, you need to pair your drink with a salty rim
 Moisten the rim of the glass with a lime wedge, fill a saucer with some salt and gently tap the rim of the glass into the salt until the outer edge is covered. Now fill your glass with the cocktail, garnish with a slice of lime and enjoy!


Cocktails from the 60s


Bloody Mary
Smirnoff's advertising campaigns are the main reason that the vodka-based Bloody Mary cocktail became so popular that it was on every cocktail menu in the 1960s.  
What do you need?
Vodka
(Spiced) tomato juice
Tabasco sauce
Worcestershire sauce
Ice cubes
Long drink glass


Optional:
Pepper & salt
1 stalk of celery
Cayenne pepper
Lime

Spice it up!
Make the classic Bloody Mary by mixing 120ml tomato juice with 45ml vodka. Then add 4 dashes Worcestershire sauce and 4 dashes of Tabasco sauce to spice it up! You can also use different ingredients to add some spice, like piri piri sauce, pepper, salt, cayenne pepper, lime and celery. It's up to you.
Pour the drink into a long drink glass, add some ice and serve.

Dirty Martini
"Shaken, not stirred", we all know this famous line often uttered by James Bond while ordering another martini. So, it's no surprise that in the 1960s the drink's popularity soared thanks the movie 'Goldfinger'. This is how you make this famous drink. 
What do you need?
Vodka
Vermouth (Cocchi)
Five green olives (Nocellara del Belice)
Martini glass
Crushed ice or small ice cubes

Let's get dirty
Chill a martini glass. Drop 4 green olives into the base of a cocktail shaker and crush them with a muddler. Fill the shaker up to two-thirds full with the crushed ice or the small ice cubes. Add 60ml vodka and 15ml dry vermouth. Shake the mixture for around 15 seconds allowing the ice and alcohol to mix properly. Strain into a martini glass. Garnish with an olive on a toothpick and mission… uhm… Dirty Martini cocktail completed!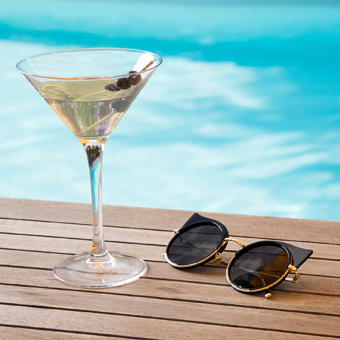 Cocktails from the 70s
The Godfather

Cool chicks, this is the cocktail for you! This easy drink is named after the movie classic 'The Godfather' and first started appearing on cocktail menus in the 1970s. If you're a whisky lover, you'll love the 'The Godfather'.
What do you need?
Scotch whisky
Amaretto 
Lemon zest
Ice cubes
Whisky glass

Get started!
Bring out your finest whisky glasses and fill them with 4-6 ice cubes. First pour over 50ml of your favourite Scotch and then add 25ml amaretto. Stir well, garnish with some lemon zest (optional) and enjoy!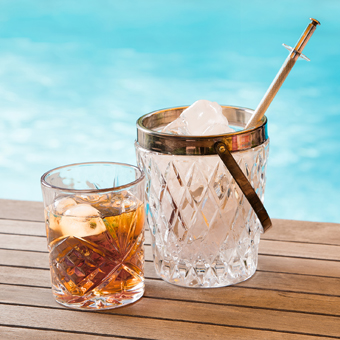 Pink Lady
To all the pink ladies! This drink was popular in the 1950s and made a real comeback in the 1970s. Its pink colour is just as delightful as its taste! 
What do you need?
Vodka
Cointreau
Guava juice
Monin violet syrup
Juice of half a lime
Lemon
Martini glass
Ice

Life is better in pink
Add some ice to a martini glass, so the glass is chilled before serving. Now add 30ml Cointreau, 30ml vodka, 60ml guava juice, the juice of half a lime and a tablespoon of Mohin violet syrup to the shaker and shake it up, baby (for about a minute)! Pour the mixture into the martini glass and garnish with a slice of lemon. Who will be joining you for cocktail o'clock?