What?! Life without the little black dress? That's the stuff our nightmares are made of! So, I best end that horror story here and now. After all, this classy black dress is a (retro) wardrobe staple for many women. One that we have style icon Coco Chanel to thank for since she created the LBD. Still not convinced? Then you should check out our 5 reasons why you need the perfect little black dress in your life.
1. The little black dress is perfect for EVERY occasion
Going on a hot date, meeting the girls for dinner or attending a job interview? You always ask yourself that same important question: What shall I wear? Here is your fashion life-saver to the rescue: The little black dress. She is perfect for EVERY occasion. No more standing in front of your wardrobe for hours wondering what to wear. That means more time to apply that perfect winged eyeliner (because panda eyes are not a great look), going over your job application one more time or having a glass of wine to relax before your big date. ;-)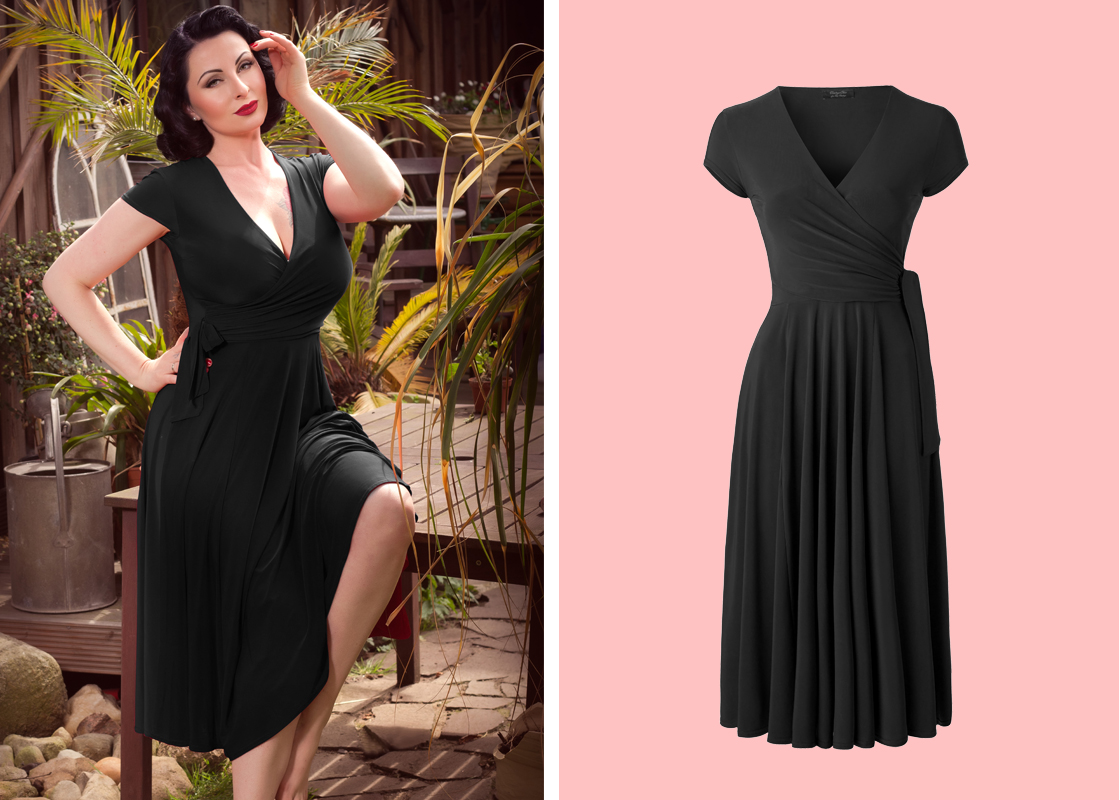 2. 10542 ways to style your LBD
Mix and match this black gem to match your mood and the occasion! Going to a festival? Pair with boots and a biker jacket. Date night with your lover? Add some high heels and red lipstick and you're ready to rumble! An important business meeting? Style with classy pumps and an elegant blazer and success is guaranteed!  Or maybe you want to go out shopping? Then you can wear her with plain sneakers and a jeans jacket for a casual look. Do I need to go on? The list of styling possibilities is endless! :-D  

3. You're looking good, girl!
Whether you're blonde or brunette, tall or short, whether you're pale like Snow White or have a darker skin tone: everyone looks fabulous in a little black dress! Have people told you that you have an apple, pear or hourglass body shape? Fuck it! A black dress looks lovely on all figures. Just think of what dresses you would feel comfy in and go try them on. That's the best way to discover which dresses you look and feel good in!

4. Eat, sleep, little black dress, repeat
One of the most iconic little black dresses is the one created by Hubert de Givenchy, which was worn by Audrey Hepburn in the film "Breakfast at Tiffany's" in 1961. How often have you seen that movie? I've lost count: The dress was fabulous back then and it still looks great in 2021. So goodbye fashion trends, hello LBD: The LBD is and remains a classic. Besides, black is always appropriate!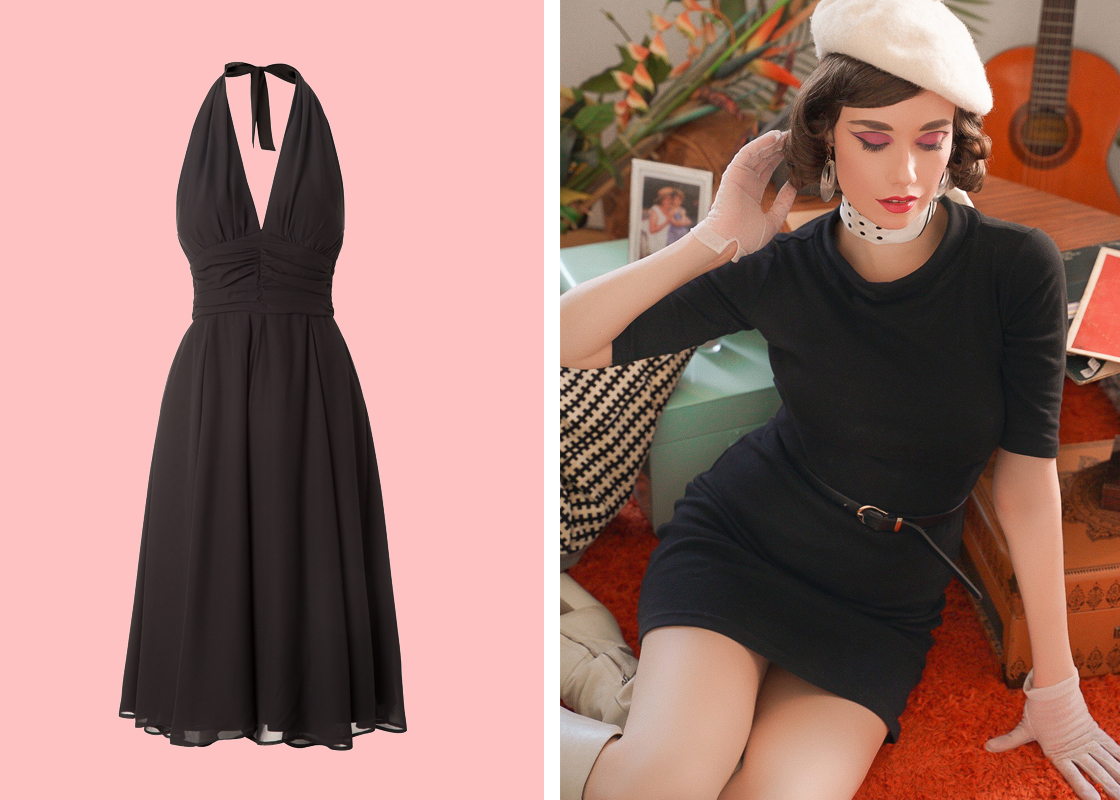 5. Stains don't show up on black
here is nothing like putting on a pretty dress only to spill something on it right after (yes, been there, done that). If that happens, an LBD is your best friend! Because we all know that most stains don't show up on black. How convenient!

Once you go black:
Did we convince you or were you already looking for a new addition to your LBD collection? Here are some more gorgeous black dresses from TopVintage to drool over.